3-MONTH-CALENDAR-APP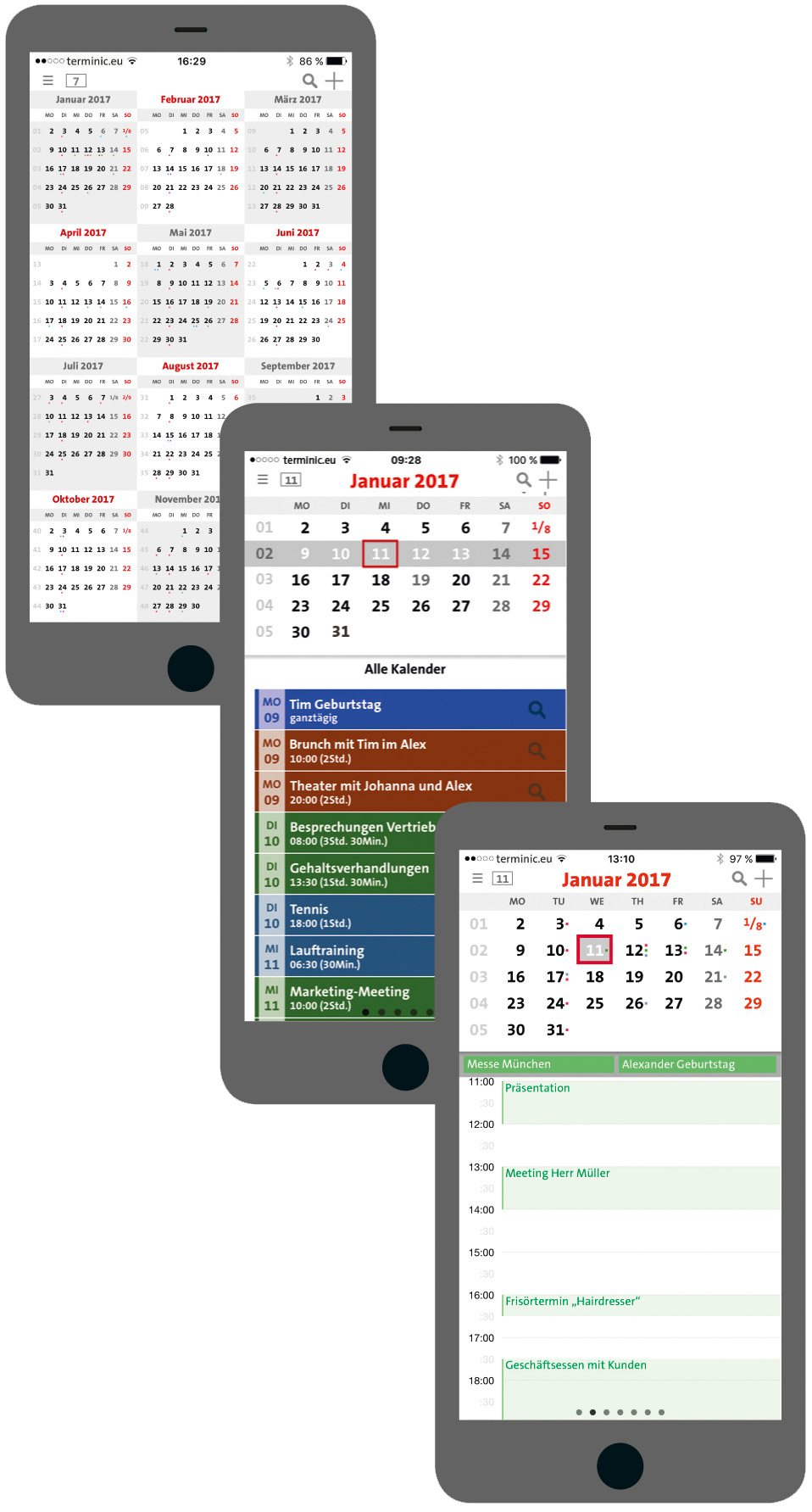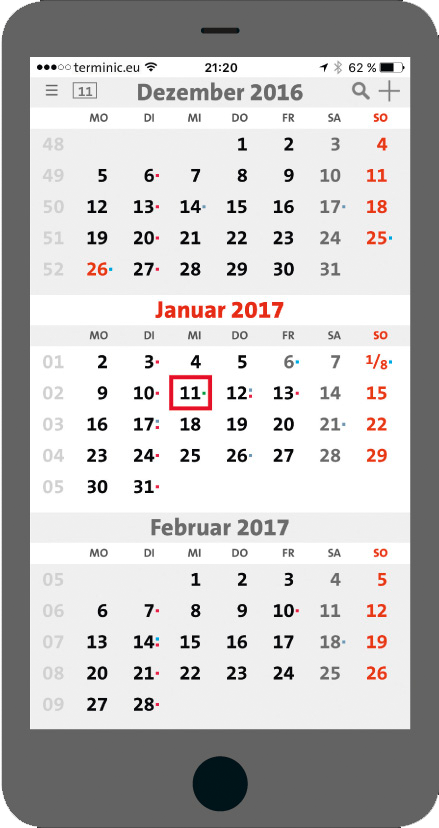 3-Month-Calendar-App
The first mobile 3-Month-Calendar for your Smartphone
As inventor of the 3-month-calendars, we are also the first to transfer the calendar to your smartphone or tablet as an app. The 3-month-calendar app convinces as our classic print versions do with a clear, distinct presentation, an easy operability and an extra-large planning period.
You can download the app "terminic 3-Monatskalender Pro" at the price of 1.09 € from the iTunes App Store for iPhone and iPad as well as from the Google Play Store (0.89 €) for all Android devices.
No matter if daily, weekly or annual overview, display with or without dates and appointments - the 3-month-calendar app offers various viewing options. Besides the user-friendly display and intuitive handling, the mobile 3-month-calendar scores with different date overviews and an individual date organisation, easy synchronisation and practical functions such as integrated holiday calendar or zoom function in the annual overview.
You need help in the handling of the 3-month-calendar app or have questions? Contact us and we will gladly assist you.